Imagine having your own personal doctor available when you need it most, even during off hours and weekends.  That's how Concierge Medicine at RVC Medical works.
At RVC Medical, our goal is to provide personalized, comprehensive medical care to our patients while building a strong patient/doctor relationship.  Dr. Van Coevorden works with each patient to determine their own individual health goals, and develops a treatment plan to achieve those goals in the most effective way possible.  With Concierge Medicine from Dr. Reinier Van Coevorden, your personal doctor is always just a phone call away.
Your Personal Doctor At Your Fingertips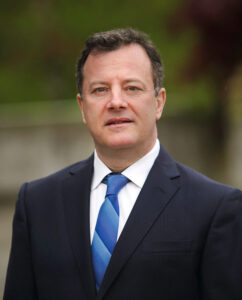 Concierge Members benefit from direct 24/7 phone and email access to Dr. Van Coevorden for all medical issues.  If outpatient referrals are necessary, Dr. Van Coevorden will efficiently coordinate and monitor additional medical specialists as needed.  Concierge Members also enjoy unhurried doctor visits, and save valuable time by skipping the waiting room.
Concierge Medicine Members can choose from a range of payment options, as defined in the Concierge Medicine Contract.
Call us today to schedule a free consultation to see how Concierge Medicine from Dr. Reinier Van Coevorden can work for you.
Concierge Medicine at RVC Medical Includes:
Routine Check-Ups
Same Day Appointments
Comprehensive Physical and Wellness Exams
Internal Medicine

Blood Pressure Management
Diabetic Monitoring
Thyroid Disease
Asthma Treatment
Musculoskeletal Conditions
Dermatological Treatments
Anxiety Management
Depression Management
ADD Medication management
Men's Health

Erectile Dysfunction
Testosterone Replacement

Women's Health

Hormone Replacement
Hormone Pellet Placement

Weight-loss Management