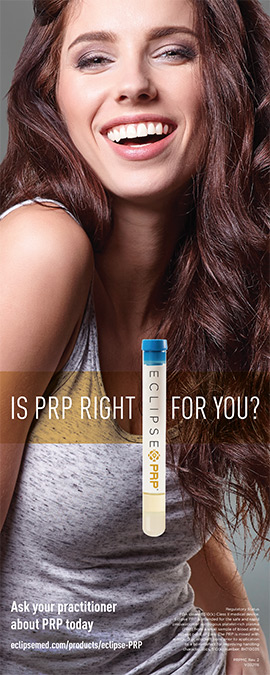 RVC Medical is now providing PRP Hair Restoration 
Our blood contains platelets – small particles of blood cells produced by bone marrow – that are used to help heal wounds and stem excessive bleeding.  By taking blood from the body and spinning it in a centrifuge, we separate the fluid into its various components, extract platelet-rich plasma (PRP) and use this to stimulate the follicles of the scalp.
PRP is already used in medicine to treat tendon injuries and burns, as it contains and releases several different proteins, steroid hormones and cytokines that stimulate the healing of bone and soft tissue.
These healing capabilities could be replicated with our hair using PRP.  The PRP will increase the supply of blood and nutrients to the follicles, which will in turn stimulate the scalp and result in an increase in hair growth.  Suitable for male pattern baldness, thinning hair and female hair loss.  It can also be used to thicken existing hair and encourage the growth of new hair.
You should start to see improvement to the treated area within three months of the treatment and you will also notice a reduction in the amount of hair being shed.  During the following six months the hair will start to look and feel thicker.
Many skin issues can be improved with micro-needling and PRP, including:
Fine wrinkles and thinning skin (collagen production)
Scars (acne, burn or surgical scars)
Skin texture, tone and color
Skin discoloration resulting from sun damage and/or aging
Broken capillaries and large pores
Call RVC Medical today to schedule your free consultation to see if PRP Hair Restoration is right for you!